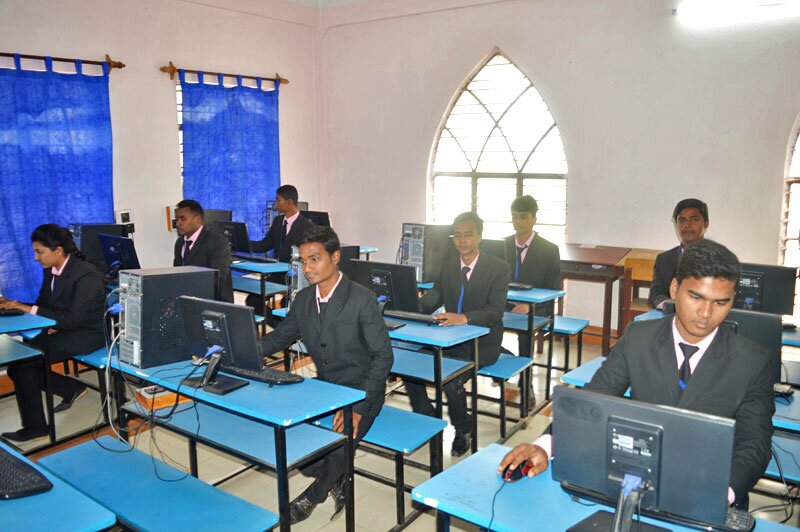 Computer knowledge has become a part and parcel of our social lives. We cannot do anything without computer. Every branch of professional education and specialization requires adhoc computer knowledge. Students of Technology and Management stream require a strong base of computer knowledge. That is why Institute has emphasized on giving the students a stronghold on computer operations since its inception
The Institute has a well-equipped state-of-the-art Computer Lab which can accommodate at least twenty-five students at a time. Individual PC stations help enable the faculty to focus on the learning outcomes of each student separately and to provide corrective coaching for the desired level of practice and perfection. LCD Projectors, Overhead Projectors, CDs on each subject area – these are some of the audio-visual aids used extensively by the faculty to ensure a more effective learning environment for the students.
- MAKUT (WBUT)
- MAKAUT EXAM
- WBSCTE
- AICTE
- NPTEL
- NPTEL (Online Courses)
- UGC Job Portal
- CAMELIA GROUP
- AIKYASHREE
- KANYASHREE
- OASIS (ST/SC/OBC)
Bengal Institute of Hotel Management, Santiniketan
(a unit of Camellia Group)
BITM & BIHM Campus,
Santiniketan-Sriniketan Bypass, Gopal Nagar, P.O: Doranda, District-Birbhum, Pin-731 236.
+91 90070 30109
+91 94341 80638
---
©2018 Bengal Institute of Hotel Management, Santiniketan | All rights reserved.
Design & Developed by

Suyrashakti Infotech Pvt. Ltd.